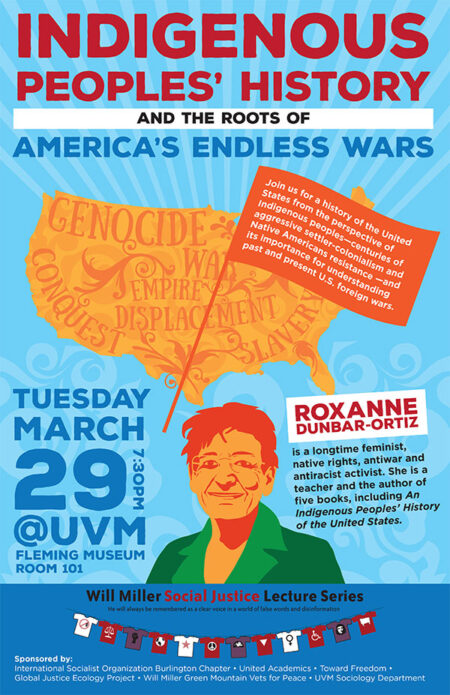 Roxanne Dunbar-Ortiz: Indigenous People's History and the Roots of America's Endless Wars (pdf)
Join us for a history of the United States from the perspective of Indigenous peoples–centuries of aggressive settler-colonialism and Native Americans' resistance–and its importance for understanding past and present U.S. foreign wars.
Tuesday, March 29th, 2016 at 7:30pm
Fleming Museum, Room 101, UVM Campus
Roxanne Dunbar-Ortiz is a longtime feminist, native rights, antiwar and antiracist activist. She is a teacher and the author of five books, including An Indigenous People's History of the United States.
Sponsored by:  the International Socialist Organization Burlington Chapter, United Academics, Toward Freedom, Global Justice Ecology Project, Will Miller Green Mountain Vets for Peace and the UVM Sociology Department.