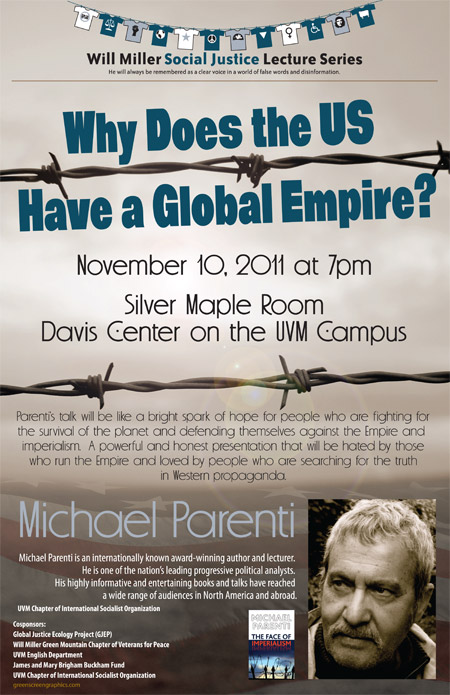 The Will Miller Social Justice Lecture Series is proud to host Michael Parenti, an internationally known, award-winning author and lecturer. He is one of the nation's leading progressive political analysts. His highly informative and entertaining books and talks have reached a wide rage of audiences in North America and abroad.
Michael Parenti's talk will be like a bright spark of hope for people who are fighting for the survival of the planet and defending themselves against the Empire and imperialism. A powerful and honest presentation that will be hated by those who run the Empire and loved by people who are searching for the truth in Western propaganda.
Thursday, November 10, 2011 @ 7pm, UVM Davis Center 4th floor, Silver Maple Room.
Michael's lecture on CCTV: