March 3rd, 2020 admin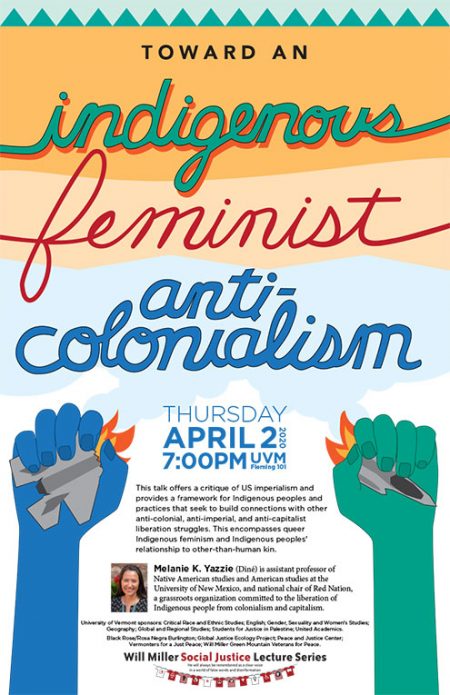 Regretfully, the Lecture Series has had to cancel our spring lecture with Melanie Yazzie. With the current health issues circling around the globe, the risks involved with plane travel and gatherings of large groups, we had to make this decision.
We look forward to having Melanie come to Vermont in the fall and will let you know about the rescheduled date.
Melanie K. Yazzie
Towards an Indigenous Feminist Anti-Colonialism
Thursday, April 2, 7pm
Fleming 101, University of Vermont, Burlington
This talk offers a critique of US imperialism and provides a framework for Indigenous peoples and practices that seek to build connections with other anti-colonial, anti-imperial, and anti-capitalist liberation struggles. This encompasses queer Indigenous feminism and Indigenous peoples' relationship to other-than-human kin.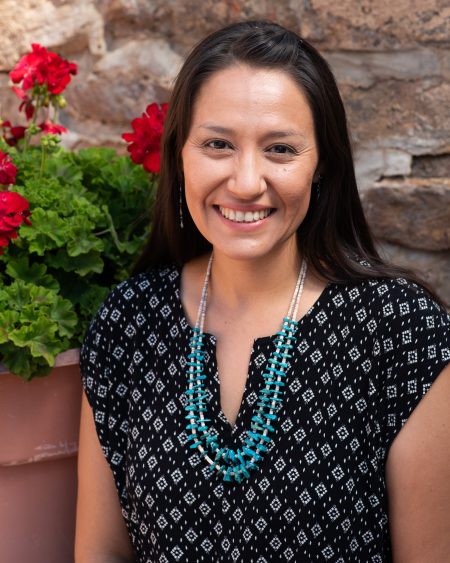 Melanie K. Yazzie (Diné) is assistant professor of Native American studies and American studies at the University of New Mexico, and national chair of Red Nation, a grassroots organization committed to the liberation of Indigenous people from colonialism and capitalism.
University of Vermont sponsors: Critical Race and Ethnic Studies; English; Gender, Sexuality and Women's Studies; Geography; Global and Regional Studies; Students for Justice in Palestine; United Academics.

Black Rose/Rosa Negra Burlington; Global Justice Ecology Project; Peace and Justice Center; Vermonters for a Just Peace; Will Miller Green Mountain Veterans for Peace.