WMSJLS EVENT
October 26, 2023
7:00 pm @
Online
Palestine, "Women and Children," and the Politics of Appeal with Mohammed El-Kurd
Mohammed will talk about the representation and misrepresentation of Palestinians in the U.S.
10.22.23 – UPDATE:
Dear supporters of the Lecture Series and supporters of free speech,
How quickly things can change. We were feeling confident that UVM would stand up and support free speech on their campus and then… they cancelled the event by claiming safety issues. This way, they can say they didn't cancel it because they wanted to block Mohammed from speaking.
Mohammed will not be silenced.
We will not be silenced.
The lecture will be online-only.
About the Speaker(s)
Mohammed El-Kurd
Mohammed El-Kurd is an award-winning poet, writer, journalist and organizing from Jerusalem, Occupied Palestine. He is the Palestinian correspondent for The Nation and a Civic Media Fellow at the University of Southern California.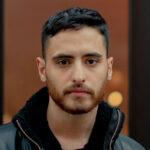 Sponsors:
UVM Departments of English and Sociology, Peace and Justice Center – Burlington, FreeHer, Vermonters for Justice in Palestine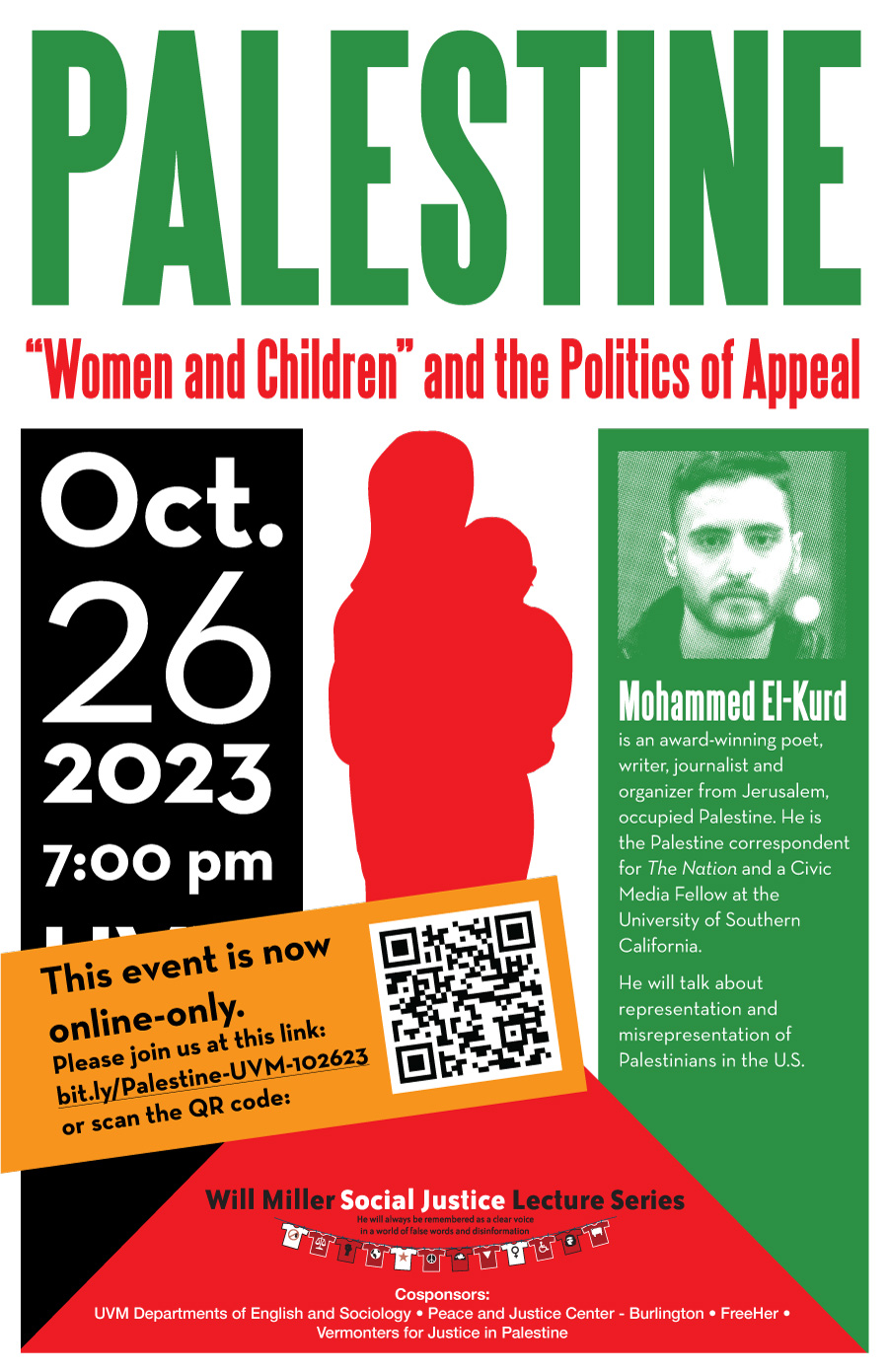 Video Playback
Palestine, "Women and Children," and the Politics of Appeal with Mohammed El-Kurd