The Will Miller
Social Justice

Lecture Series
He will always be remembered as a clear voice in a world of false words and disinformation.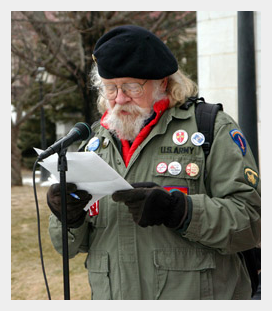 The Will Miller Social Justice Lecture series brings speakers to the UVM campus and the Burlington community to provide a continuing program of radical analyses of social, ecological and political concerns.
The series is dedicated to Will Miller, Vermont's activist philosopher and UVM Philosophy Professor for 35 years.
The struggle for access to education has been a part of every major uprising for racial justice that Black people have engaged in throughout U.S. history — from the abolitionist movement, to Reconstruction, to the Civil Rights and Black Power. Jesse Hagopian will talk about social justice unionism and the fusing together of the labor movement with social movements for racial justice. Joined by a strong progressive labor movement, these overdue demands for greater social and racial justice can be achieved.
Jesse Hagopian
March 11, 2021
7:00 pm @
The Internet! Event will be broadcast online, see link below
View Event Details
View All Events